Just some of the amazing humans bringing the New Story Festival to life...
board of directors & Festival Co-Hosts
CREATIVE DIRECTOR
Gareth Higgins was born in Belfast in 1975, grew up during the northern Ireland Troubles, and now lives in North Carolina with his husband Brian. He writes and speaks about connection to the earth, cinema and the power of dreams, peace and making justice, and how to take life seriously without believing your own propaganda. He co-founded the Wild Goose Festival, Movies & Meaning, and The Porch Magazine, and is happy to be a work in progress. Connect with more of his work at www.garethhiggins.net.
FESTIVAL COORDINATOR
Mike Clawson (Austin, TX), is founder of the Spiritual Transformation Project, working to create transformative events at the intersection of spirituality and social change - including the New Story Festival! Mike recently completed his PhD at Baylor University studying the ways religion is evolving in the twenty-first century. He is passionate about personal growth and collective liberation, and enjoys exploring Austin and watching 80s adventure films with his two kids.
THINK TEAM
Micky ScottBey Jones, the Justice Doula, is a mama-activist-contemplative-healer-holy-disrupter who believes in throwing parties as a key revolutionary strategy. She loves bringing people together to explore brave space, awaken empathy and fight oppression. Micky is the Director of Healing Justice with Faith Matters Network and is a core team member with The People's Supper who has gathered more than 4,000 people around tables since the 2016 election for bridging and healing conversations.
The new story core ORGANIZING team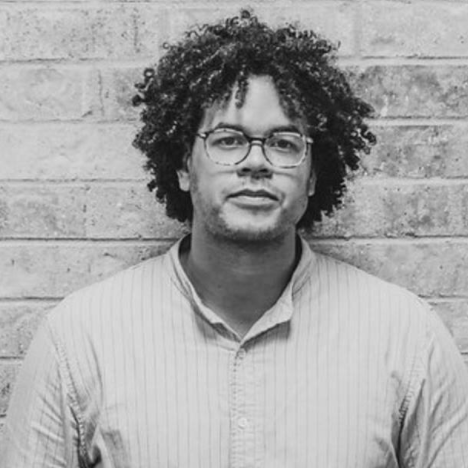 ACT TEAM
Barry is a local community organizer who found his way to Austin 3 years ago after spending most of his adult life in Connecticut and other parts of the Northeast. He has a passion for social justice in its many forms, and continues to identify ways to make an impact within his community by motivating and guiding individuals to work together. Barry most recently worked with the Austin Justice Coalition as their Outreach & Engagement Director.
ACT TEAM
K. Stellar Dutcher is a musician, songleader, facilitator, organizer, poet and culture change advocate based in Austin, TX. They believe deeply in listening, singing, confronting & healing white supremacy culture in themselves & others, and laughter. They are the founder of The Seventh String, and travel throughout the U.S. leading workshops on authentic relating, leadership, song circles, and coming home to more intimate connection with self, planet and perceived other.
CREATE TEAM
Tamisha is a PhD student at Fuller Theological Seminary in Pasadena, CA studying Theology, Culture and Ethics. She works with several arts organizations including Listen Los Angeles (a listening project featuring an all African American cast reflecting on the current state of the country through art), Level Ground (engaging empathy across difference), and ARC Art | Religion | Culture. She also co-hosts a podcast entitled Why We're Friends.
CREATE TEAM
DG is a geek, foodie, United Methodist minister, contemplative photographer (Hollums Photography), daddy, husband, son, self-described "extroverted contemplative community curator", lover of all people, disruptive innovator, and seriously he really does love and appreciate you.
CREATE TEAM
Linda practices art and law. A student of powerful non-violence, she helps businesses (and business people) shift how conflict and the legal system impact their ability to stay true to core values and missions. The American Bar Association published her book "Discovering Agreement: Contracts That Turn Conflict Into Creativity" in 2016.
CREATE TEAM
Rev. Katie Jo Suddaby is a pastor, speaker, consultant, and artist from Rochester, NY, working at the intersection of art, spirituality, and social justice. She is one of the few people in the Western hemisphere who create sand mandala art - have learned the technique from Tibetan lamas and Buddhist monks in Nepal.
DEEPEN TEAM
Danny is a trauma informed somatic mindfulness coach and plays at the intersections of meditation, spirituality, healing and relating. He has spent over 10,000 in silent meditation retreat exploring for himself the direct experience pointed to by spiritual traditions. He is now in the deep inquiry of taking the depth of the inward journey and applying it to becoming fully human and engaging in a world that requires action with an open heart.
CONNECT TEAM &
DYNAMIC SOLUTIONS ENGINEER
Kristine's passion is to curate hospitable spaces and experiences where meaningful connections happen that become pivotal moments in someone's life: of hope, goodness, and feeling heard & loved. She is a connector, learner, empathic listener, teacher, event facilitator, coach and strategic partner in creating pathways that make big dreams possible.
PERFORM TEAM
Steph loves Austin, country music, and a good dancehall. He spends most of his time playing music and golf, dancing at White Horse, or hanging with his 7-year-old kid whom he calls Young Money. His band, the HonkyTonk Saints, are up and coming local artists keeping the spirit of all great Honky Tonkers alive with plenty of twang, shuffle, and heartache.
PERFORM TEAM
Randi is an artist acro-yogini, part of a glowing community of paradigm changing Austinites! She paint murals and at shows live, performs contact improv, lyra, and dance ecstatically. She is vegetarian, loves to dance, and mix it up in the kitchen. She is also the owner/curator of Indra's Awarehouse, a one-of-a-kind studio space and event venue in Austin supporting circus, dance, and fine arts.
PLAY TEAM
Ordained in the Presbyterian tradition, Sarah has long worked as a minister outside the walls of the church. As the owner of Austin Weddings Unlimited, her ministry is to tell the rich and varied story of marriage through the lens of each of her couples. Each couple is a new, delightful chapter, so really . . . she has the best job ever.
ACT TEAM
Celia Alario plays at the intersection of social justice communications, culture shaping and movement building. She's exploring how communities can address environmental injustice and climate disruption while deepening our democratic experiment—all with balance, integrity, grace and a joyful heart. Count on her for chocolate, glitter, poodles and transformational confabs.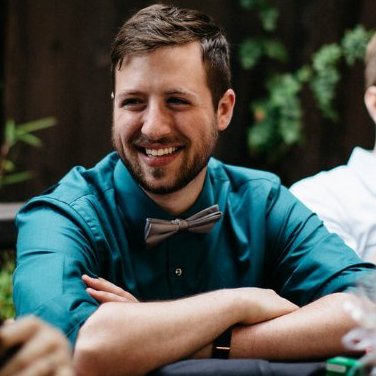 THINK TEAM
Tyler McCabe is a gay writer living in Portland, Oregon. His writing covers pop culture, family, trauma, and healing, and has been honorably noted by Best American Essays. He's currently working on a speculative novel. Tyler specializes in fostering holistic, diverse communities through events and educational opportunities, and currently serves as Chapter Manager at EO Portland. He tweets @tylermccabe.
KIDS TEAM
Melissa is an innovative educator, educational consultant, and research analyst for the Austin Independent School District.
YOUTH TEAM
Ben Wright is a historian, curator and writer based in Austin, Texas. His professional work involves the relocation of Confederate statues from public spaces to museum settings. Previously he worked as a journalist, a press secretary, and (worst of all) a youth minister. Originally from England, Ben has been in Texas since 2003.
YOUTH TEAM
With roots in the Texas Hill country, Heather was a Hospice Chaplain and Spiritual Advisor for a drug and alcohol rehabilitation facility, before joining University United Methodist Church in Austin, where she currently serves as Youth Ministry Director and Justice Associate. She has a passion for spiritual formation in children, youth, and parents. Heather is married to Shelton Green with whom she has two small children, Everly Grace and Sutton Handley.
VISION TEAM
Co-author of Faith-Rooted Organizing: Mobilizing the Church in Service to the World, Lutheran Pastor with 40 years of experience in community ministry (community development, organizing, advocacy), Affiliate Professor Fuller Theological Seminary and Adjunct Professor (four other institutions.) Co-founder New Sanctuary Movement, Evangelical Immigration Table, Guardian Angels Project and M25 (Matthew 25/Mateo 25).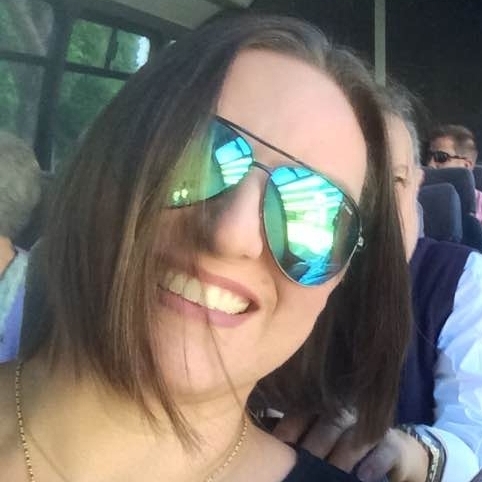 VISION TEAM
Amy is a Presbyterian pastor known for shaking things up at the little Presbyterian Church in Elgin, Texas (an Earth Care Congregation). Amy enjoys spending time with her husband and her two kids. When she's not doing that, she's usually thinking up ideas for projects that she'll never have time to complete.
VISION TEAM
Doug is a certified spiritual director, and experience design artist in Austin. He holds a Masters in both Theology and Religion & Social Ethics and Is a certified NLP Master Practitioner. Doug directs an art collective, the Xanatos Gambit Metadetective Agency that creates transformational experiences for people based on their lives. And he is your biggest fan. Your. Biggest. Fan.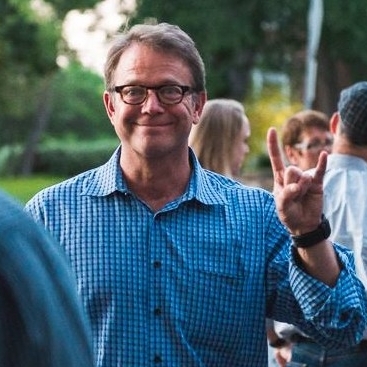 VISION TEAM
Stephen Kinney founded and directs The Front Porch, a non-profit in Austin. After serving as youth minister, chaplain, and rector in schools and parishes in Houston, New York City, and Fredericksburg, he earned a PhD in Educational Psychology with a focus on building dialogical community.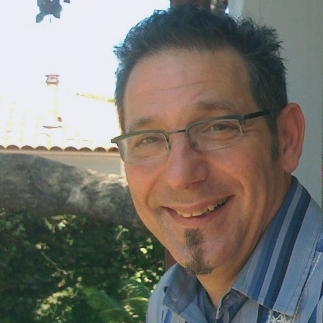 SPONSORSHIP COORDINATOR
Stuart Scadron-Wattles has been involved in presenting events for most of his life, as a theatre creator and director. He has worked in professional not-for-profit fundraising for Cornell University, his own organisations and elsewhere in the arts (Image Journal), as well as in international development (Agros International). He is an active contemplative who has become a contemplative activist, and lives full-time aboard a 36' sailboat in the Pacific Northwest with his wife Linda and their dog Sofia.
SPONSOR TEAM
Jasmin Pittman Morrell is a writer and MFA student studying Narrative Journalism at the University of Georgia She's passionate about the interchange between storytelling and hospitality, which has led her to everything from working as communications director in a day shelter for people experiencing homelessness, festival event production, and mentoring young African-American and Latinx writers. When she's not knee-deep in stories, she's creating delicious food, playing with her two daughters, or looking for bears in the mountains of Asheville, North Carolina.
SPONSOR TEAM
Zaianna Ortiz is a yoga and holisitic wellness educator who leads international transformative retreats and specializes in organizing unique events and festivals. Finding life unsatisfying as a corporate marketing executive, Zaianna traveled Asia for several years training and living the teachings of yoga, Ayurveda, Buddhist meditation, Macrobiotics, Energetics, Permaculture and intentional community living. Zaianna firmly believes that she is most purposeful on this planet when she holds space for others to connect with their true essence, finding peaceful purpose, healing and transformation.
SPONSOR TEAM
Kageni grew up in Kenya speaking Swahili, moved to the US in 2000, and is the proud mother to the most loving daughter. Kageni is part of the Circling Europe Operations Team, and brings many years of skill, expertise, and international experience. She gets the most joy when participating in making someone else's life just a bit easier, no matter the problem.
MARKETING DIRECTOR
Steve is the co-founder of Transform Network, where he serves on the board and continues to work as a digital organizer. He is the former Director of Marketing for Chalice Press and the Wild Goose Festival.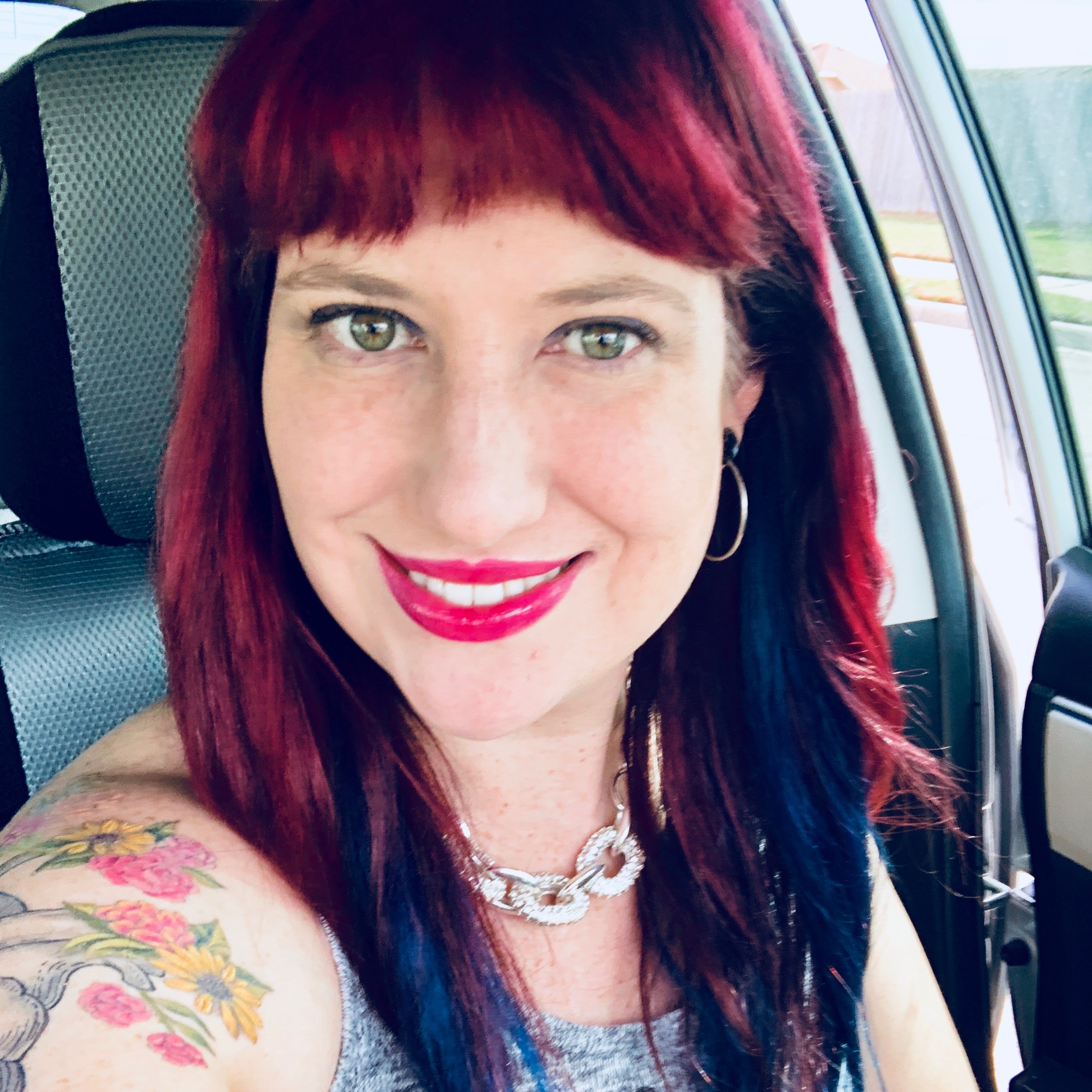 MARKETING TEAM
Rachel is pursuing her J.D. at Texas A&M University School of Law in Fort Worth, has a M.A. in Advertising from the University of Texas at Austin, has worked in affordable housing development, and was a public school teacher. She is a member of the Ethical Society of Austin, and in her spare time loves spending time with her 6-year-old son and with her many friends back in Austin.
ASSISTANT FESTIVAL COORDINATOR
Lizzy recently moved to Austin, Texas from Steamboat Springs, Colorado after completing a service year in the Episcopal Service Corps. Once in Austin, she began her own stuffed waffle business, serving sweet and savory stuffed waffles all around town. When she isn't eating waffles, she likes to get outside for a hike or a climb!
TRANSLATION
Originally from Colombia, Mara shares her culture with the Austin community by teaching at a bilingual school and now helping translate materials for the New Story Festival. She maintains a deep interest in spirituality that has lead her to explore different traditions and belief systems, but mostly she prefers to gaze at the stars.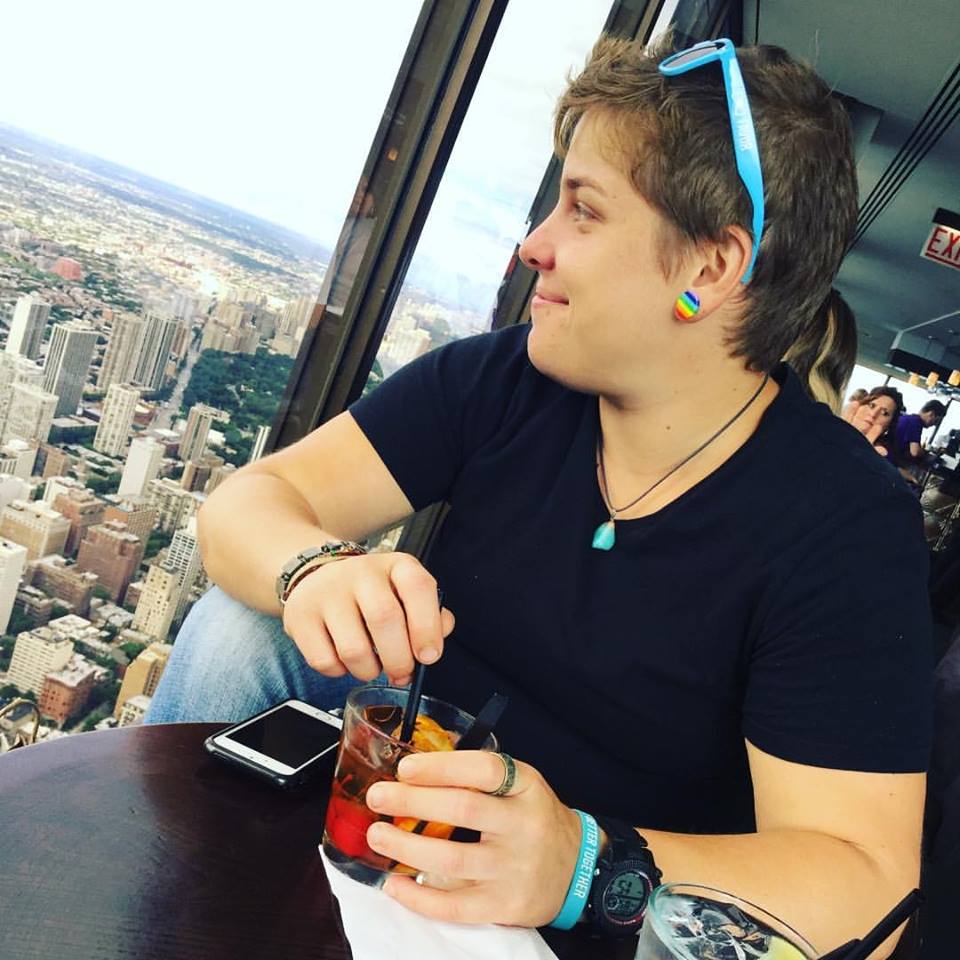 VOLUNTEER COORDINATOR
Jones is a street canvasser for the Human Rights Campaign in Washington D.C. and M.Div student at Garrett-Evangelical Theological Seminary. They also have an recently discovered passion and amazing aptitude for volunteer coordination at events!
EXHIBITOR COORDINATOR
Jennifer Bailey is an educator, a mother, and a passionate advocate for wellness, spirituality, and sustainability. She is currently building a learning center in Blanco, TX. Jennifer holds a B.A. in marketing from Bowling Green State University and numerous certificates in various modalities of wellness and spiritual practice. Jennifer loves to volunteer for efforts she knows are making a difference. Jennifer makes her living investing in and improving real estate properties and loves helping people attain affordable housing.